World Population Day is on 11th July and seeks to focus attention on the urgency and importance of population issues, was established by the then-Governing Council of the United Nations Development Programme in 1989, an outgrowth of the interest generated by the Day of Five Billion, which was observed on 11 July 1987.
Our Curriculum Specialist, Laurie Barton has put together a lesson plan for you to use themed around this day. If you're a Britannica subscriber then you'll have access to all of the articles and images mentioned here, if you're not then contact us and we can set you up with a free trial.
Learning objectives:
Identify the factors that lead to an increase in population growth
Research two countries with regards to their population trends
Create a chart for comparison between the two countries
Lesson introduction:
Show pupils this image of Mexico City and discuss what they know about the image and what they want to find out about it.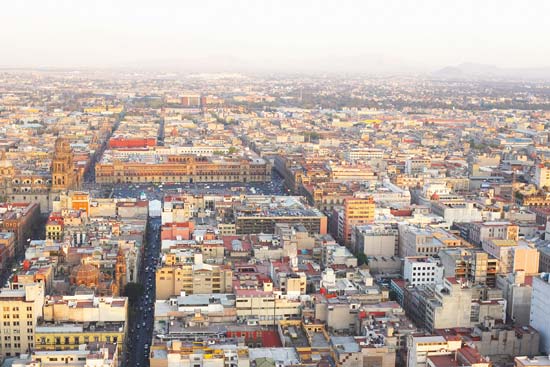 Main Tasks:
1. Have students use this Britannica School article on population to understand what factors contribute to current world population trends. In pairs or small groups, they should create a small list of factors cited in the article and any others they believe could affect population. As a full class, create a list for students to use when creating their chart.
2. Using the below articles on MEDC and LEDC countries, have students select a country in each category to compare. Use the compare countries tool to pull statistical information on these two countries.
More Economically Developed Countries
Less Economically Developed Countries
Students should use Compare Countries and the country articles to compare the factors contributing to population trends and create a chart to display this information.
3. Students should write a paragraph on these two countries stating what they believe to be the main two reasons for differences in population growth between their chosen countries.
Plenary:
Have students look up the country where you are located and identify if they believe that population will grow rapidly or slowly in this country over the next 100 years. Pass out note-cards or post-its for students to respond (justifying their answer).
Homework:

Students should use the Britannica School article for one of the countries they researched in class to decide if the population trends have changed throughout history. They can write a brief list of important events in that country that changed the population growth.
If you want a free demo or trial of any Britannica resources, just click here and one of our team will be in touch to arrange a time to suit you.
Tried it with your class? How did it go? Send us feedback on Facebook or Twitter and tag us @Britannica_UK.