Our brand new product, LaunchPacks: Science, for primary schools was recently reviewed by independent reviewer John Dabell, a teacher and former Ofsted inspector.
This review will be published in October's Teach Primary magazine, but we're giving you a sneak peek before it goes to print.
Over to John.
Why Britannica LaunchPacks?
Every teacher spends a disproportionate amount of time looking for pertinent and appealing content for their class. When you eventually do find something suitable then differentiating and personalising the content is a huge undertaking. What we need is someone to do it for us and create a dependable, curriculum-aligned and interactive digital tool that is compelling, accessible and diverse.
Now the good news – they have! Britannica have created creative content sets called LaunchPacks which are chock-full of varied resources ready to blast-off and use in the classroom that can be saved, shared and customised. There is all sorts here including articles, videos and images and they are all housed in a sophisticated website which is neat and easy to use.
Trustworthy, relevant and rich article content is everything and Britannica deliver this by the bucket-load, searchable by age level or category. The packs are all up-to-date, age-appropriate and reliably researched and pupils can actively engage with the text and develop their critical thinking and reading skills because the articles are pitched at three reading levels. Text sizes can be easily altered and there is a listen aloud and highlighted text feature too. Useful notes are included too, featuring directions from the editor, important facts and summaries.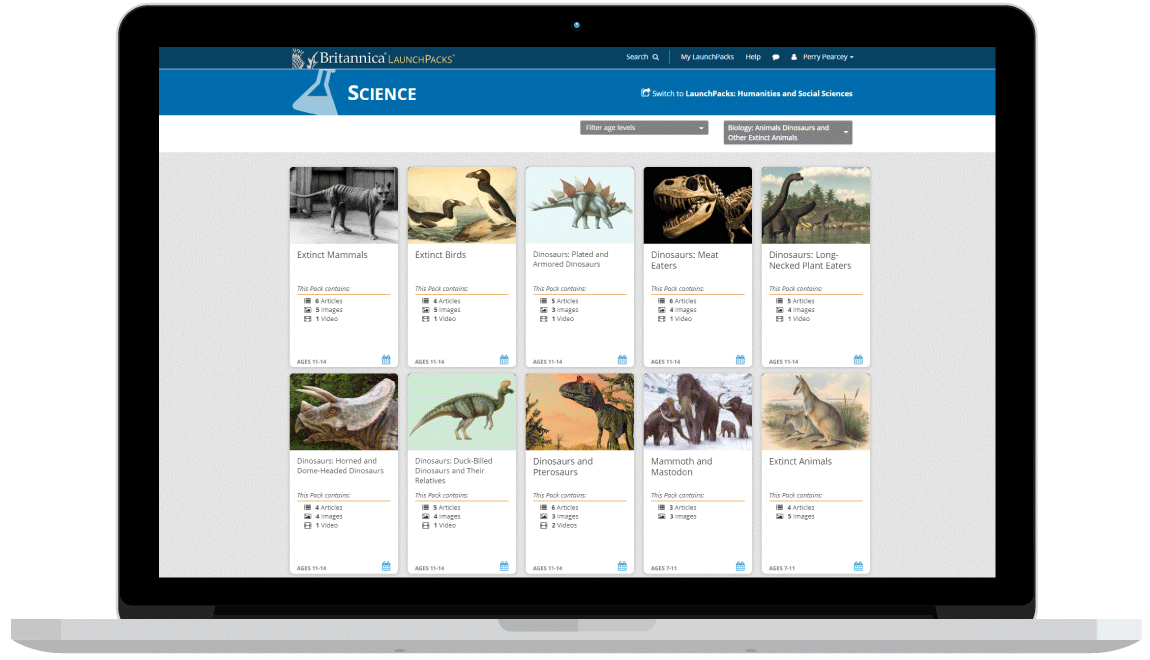 Open up an article within a pack and you can make use of the annotation tools which include the facility to add and highlight comments, questions, vocabulary, evidence, summaries and connections.  These handy tools support comprehension, help make links in research and improve focus. Articles can also be translated into over 80 languages, perfect for EAL.
Content can also be tailored so that you can upload your own resources, assignments, learning tools and add external website links. This enables you to knit and weave further content into a pack so you can give your lessons that added twist, spin and personal edge that connects and engages. Britannica make this easy to do with an intuitive, flexible platform that is professional and classy.
When you see a pack that you like and fits in with your topic then you can schedule it into your own calendar by simply dragging and dropping into the day you need it. The system alerts you as the day approaches too.
If you want to jump-start learning then Britannica LaunchPacks are staunch and resourceful digital allies with active engagement tools to boost the learning experience.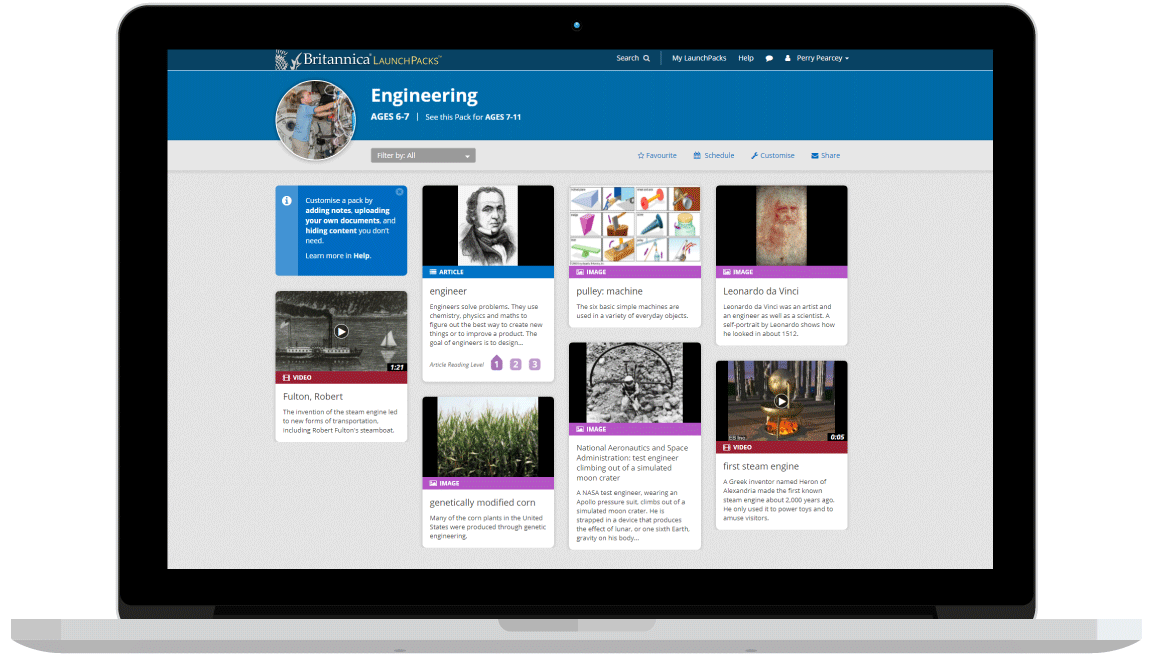 The verdict
Clean, crisp, inviting and accessible website.
Diverse, multi-modal learning perfect for enquiry and critical thinking.
Easily differentiate and customise content to enhance learning.
Saves masses of time sourcing relevant information.
Encourages independent research for personal projects.
Buy it if…
…you want to streamline the process of collecting, sorting and selecting content for science lessons, personalise lessons,  promote choice and foster a deeper understanding for all pupils.
Find out more
If you would like a free demo from our team, click here to contact us and we'll be in touch to arrange a time to suit you.
In the mean time, why not take a look around packs.eb.co.uk/science at the product itself, where you can view the interface and even take a look into some of the 1,000 packs which we've opened for public viewing.