"I think it's fair to say that personal computers have become the most empowering tool we've ever created. They're tools of communication, they're tools of creativity, and they can be shaped by their user." – Bill Gates
In the digital age in which we live, creativity teeters on a dangerous ledge, especially in education. With a wealth of information, imagery, ideas, opinions and facts (or falsehoods promoted as fact) at our fingertips, there is a fine line between empowering creativity in learning and drowning it in a sea of content.
So how do you ensure that learners are given the correct tools, in an appropriate environment, to ensure that, through creativity, they can learn, grow and succeed in their education?
With a society focused on results-based learning, it can be easy to forget that the best way to encourage learners to succeed is to engender within them a love of learning, and the most effective way to do this is through channels with which they are familiar.
Britannica Digital Learning products are designed to support curricula and encourage learners to think creatively. Whether through Britannica® School, with thousands of articles that suggest further reading, or Britannica ImageQuest™, with over three million images, or Britannica LaunchPacks, with collections of content to save time researching, learners are given tools that help them to become self-guided learners.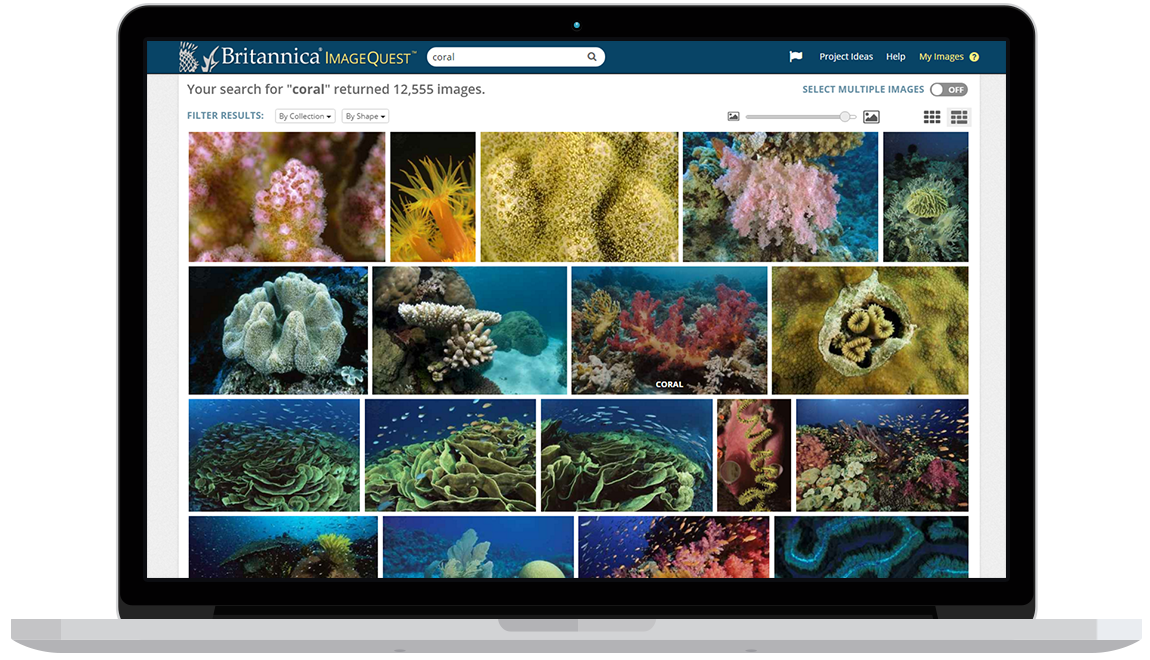 Promoting creative problem-solving skills through the use of technology is important for establishing a strong educational foundation for students, even at a young age. All Saint's C/W Primary School were no strangers to technology in the classroom, and when they began using Britannica resources, they found fantastic tools for encouraging their learners to work creatively.
"We use it to spark questions, and students can take ownership of their work," explains deputy head Aled Williams. Giving students the power to lead their learning from end to end – asking questions that they then use technology to answer – enables them to think creatively. Aled goes on to say that "I can start equipping them with independent skills for lifelong learning."
The breadth of content available allows – and indeed encourages – students to develop their own paths of research. Content is suitable for all ages, and is developed so that different ability students can access the same material at a level appropriate to them. With built-in functions like text-to-speech, double-click dictionary and translation tools, it is a powerful tool for enabling students to improve their language skills, whether English is their first language or not. This means that the path to creative learning is available no matter the age or ability of the learner.
With recent studies showing that, on average, UK children own phones by the age of seven, iPads just a year later, and smartphones by the time they're 10, it is key that education keeps up with technology and meets students wherever they decide to learn. With all Britannica products accessible across all devices, it promotes learning outside of the classroom and helps to encourage students to not just learn and research at their desk: learning doesn't finish at the school desk!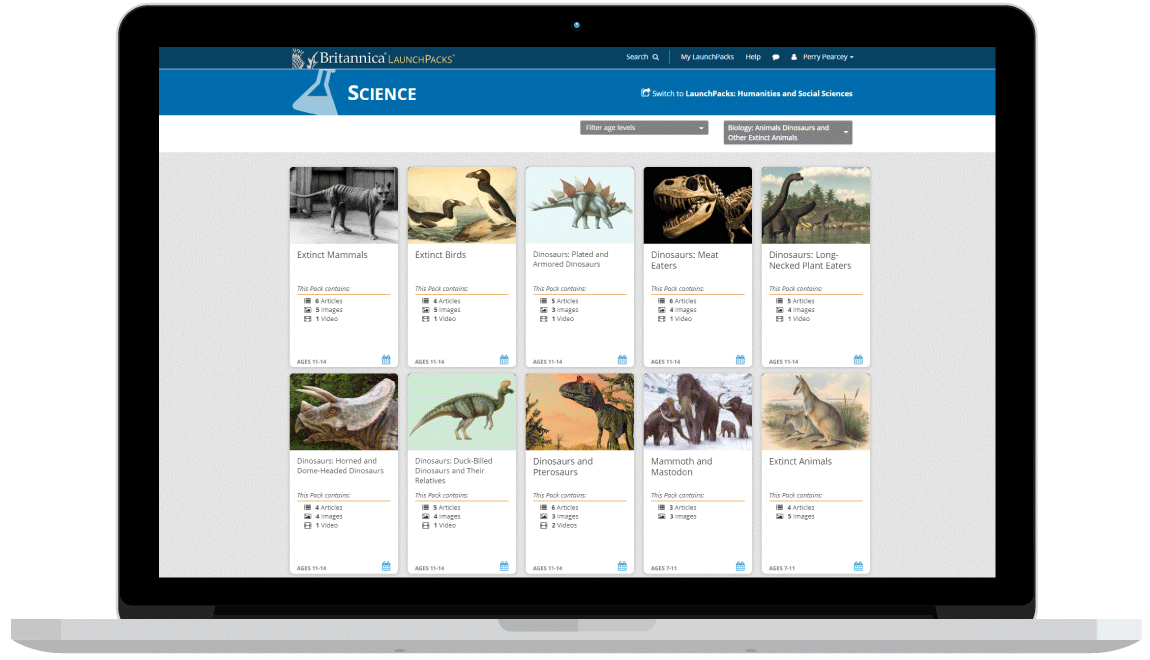 Teachers can use Britannica's newest product LaunchPacks to further encourage a creative environment. These are pre-made collections of content, which can be amended, added to and annotated by both teachers and students. Articles encourage learners to proceed through a series of connected topics and expand their knowledge of a subject, while images and media engage, inspire and challenge pupils to develop understanding on topics. Search functions and the layout of content is familiar to students, designed to remind them of other sites they might find when searching the internet. This intuitive interface allows students more time for meaningful research, rather than being constrained by outdated systems or bewildered by a plethora of unmitigated content they might find with online search engines.
Britannica has designed resources that meet the technology needs of today's learners while keeping creativity at the forefront of research. Learning to navigate through the wealth of available information is important, but should not prevent students from finding interesting and reliable content that will help them to succeed in the classroom and beyond.